LPL Financial Research
Stay informed on the things that could influence your financial picture the most.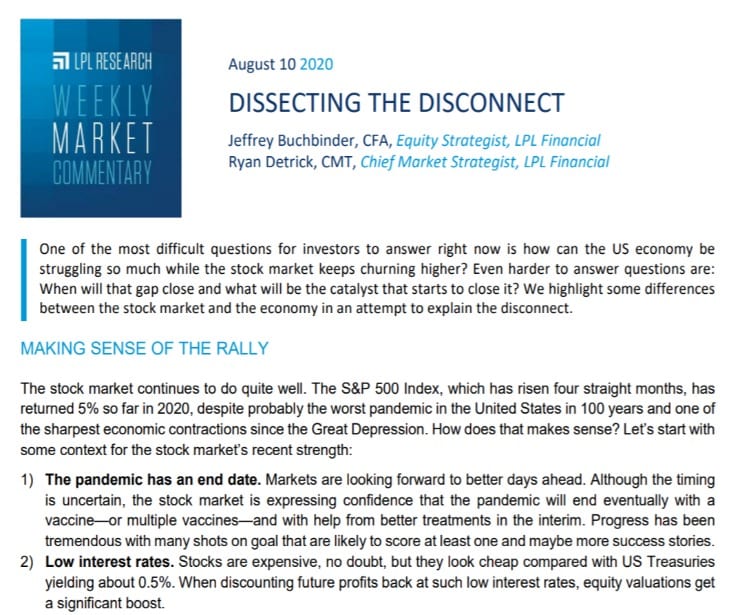 One of the most difficult questions for investors to answer right now is how can the US economy be struggling so much while the stock market keeps churning higher? Even harder to answer questions are: When will that gap close and what will be the catalyst that starts...
read more
Sign Up to Receive Our Newsletter